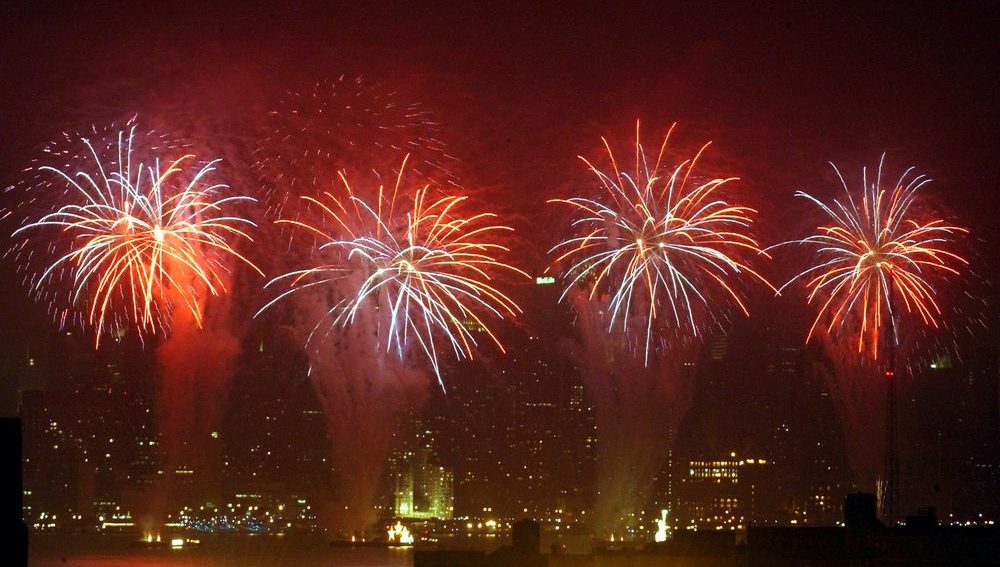 Grand Finale…all the Tools were Assembled
In the depths of the Great Depression, the Dow Jones Industrial Average (DJIA) hit a low of 40.56 in July 1932. Since that time there have been three major advances. The first Cycle Wave peaked in 1937. The second Cycle Wave was a correction that last until 1942, shortly after the United States got into World War II.
The third Cycle Wave lasted about 24 years from 1942 to 1966. This was a tremendous post-war boom for our country and for the world as countries recovered and rebuilt.  But from 1966 until 1982 the stock market chopped sideways in a complex correction for Cycle Wave IV.  There were many ups and downs but the DJIA could never really break through and sustain a move above 1000.  This wave pattern fit the Elliott Wave guidelines of alternation perfectly in that Cycle Wave II was a sharp pullback and Cycle Wave IV was sideways.
So the DJIA lifted off in Cycle Wave V in August 1982. And it's been an amazing run.  Cycle Wave V has taken 38 years and is about to complete. The length of these large cycle waves have interesting Fibonacci relationships.  Cycle Wave I was 5 years. Cycle Wave II was 5 years. Cycle Wave III was 21+3 years. Cycle Wave IV was 13+3 years. Cycle Wave V is 34+4 years.  Cycle Wave V may actually stretch into early 2021 but we are getting very close to the end.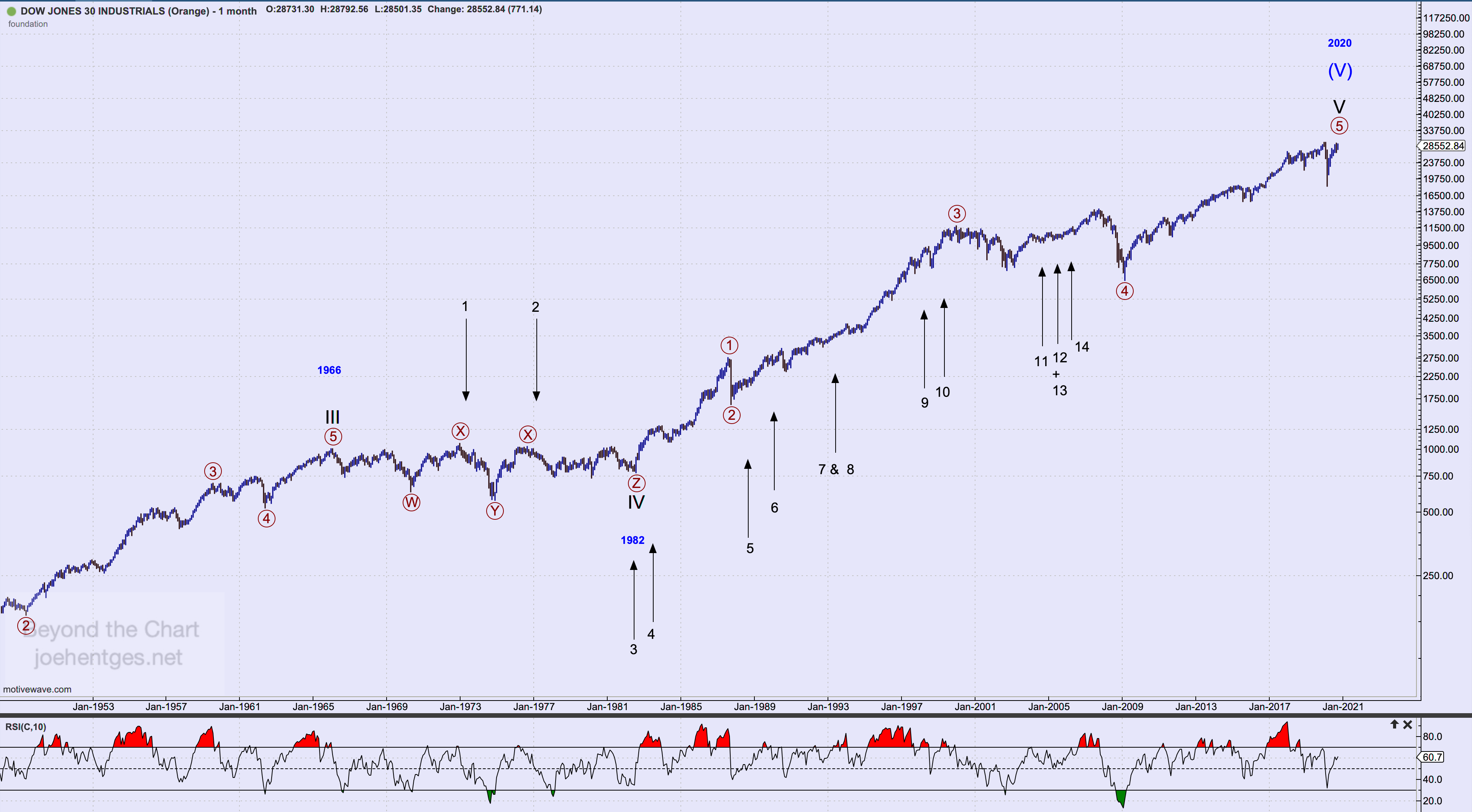 When you think about all the tools of market participation and speculation, it is amazing to see when these tools were introduced. Almost all of them were launched during Cycle Wave V.  This wave has created the most extreme market price action of the entire 88 year history of SuperCycle (V). So what tools are we talking about? 
The following is a list of the market instruments and when they were introduced. I am numbering them and putting their corresponding number on the long-term monthly chart of the DJIA.
1973 – Exchange traded call options on stocks

1977 – Exchange traded put options on stocks

1982 – S&P 500 futures contract introduced by CME

1983 – first option on stock index futures

1988 – first domestic futures contracts based on foreign stock indexes

1990 – LEAP options created with expirations up to 3 years

1993 – CBOE creates the Volatility Index (VIX) 

1993 – S&P 500 ETF (SPY) began trading

1998 – DJIA ETF (DIA), "diamonds" created

1999 – Nasdaq 100 ETF (QQQQ) began trading

2004 – VIX futures contracts created

2005 – VIX options launched

2005 – Weekly options introduced

2006 – first leveraged ETFs introduced
I may have missed a couple but you get the picture. Now these instruments don't cause irrational exuberance but they sure help social mood to get played out in the stock market.  I think that many of these instruments are great tools and when combined with the technological revolution since 1982, it has been simply amazing.  The explosion in the stock market during this Cycle Wave V from 1982 is incredible.  
For some perspective, the average daily volume on the NYSE in 1980 was 44.87 million shares up from 32 million shares a day in 1979, which was then a record. (NY Times 1/1/81)  The average daily volume today is 4.2 billion shares according.Yahoo Finance.