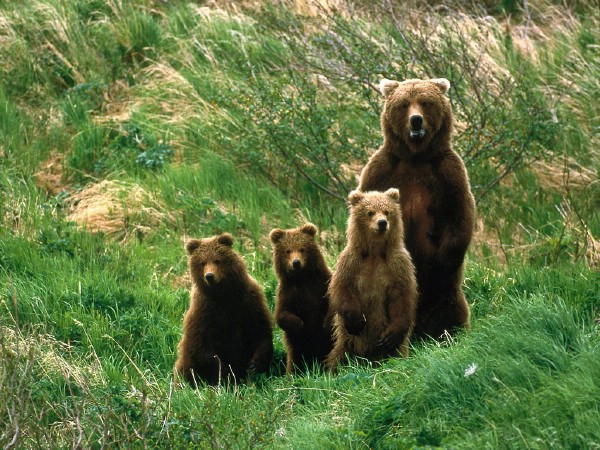 I've mentioned this to the Insider Members several times lately. The Nasdaq Composite Index (Nasdaq) seems to go to the beat of a different drummer.  Its bounce back from the February 9 low was much stronger that the other indices. So on Friday it pushed to a new all-time high.
It's interesting that this type of disconnect has been seen before at two major tops. The first chart below, shows the 2000 top with the Dow Jones Industrial Average (DJIA) peaking on January 14 and the Nasdaq peaking 8 weeks later on March 9.
It happened again in 2007 as shown below. The DJIA peaked on October 9 and the Nasdaq peaked 3 weeks later on October 31.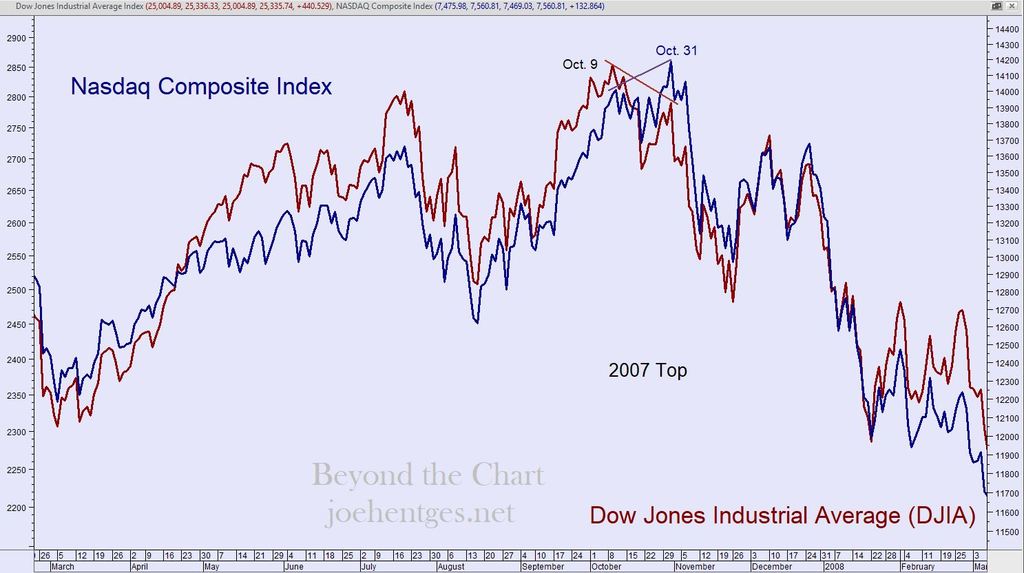 And we have the potential for the same setup here in 2018.  Both the DJIA and the Nasdaq first peaked on January 26.  The Nasdaq has pushed higher but the DJIA is lagging.  It's now been 6 weeks since the first peak. Watching to see if a similar top plays itself out.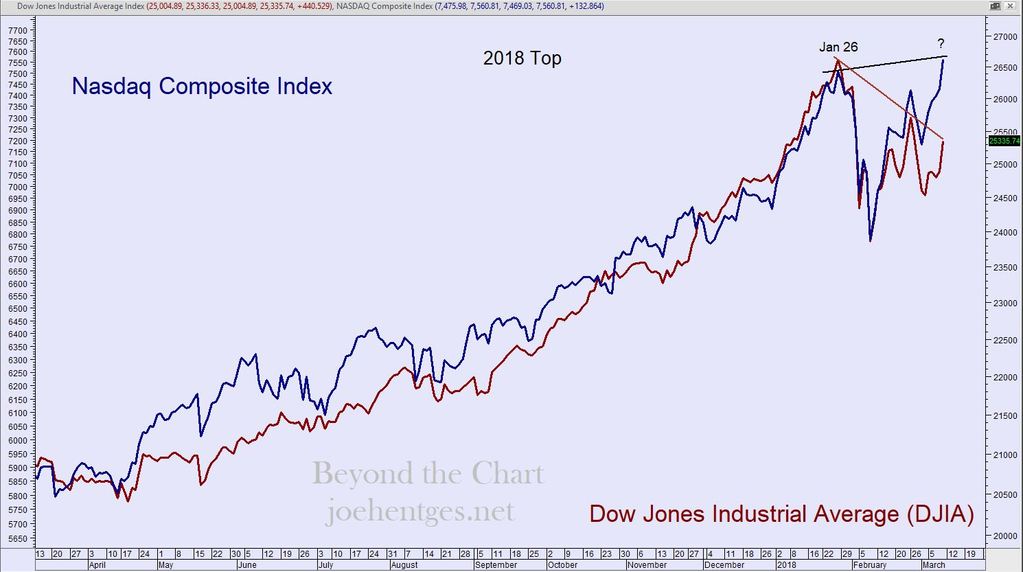 "Markets at important crossroads. VIX closed below '17 high today, a first since early Feb breakout. Genie back in the bottle? I'm skeptical."   Jeffrey Gundlach Friday March 9, 2018