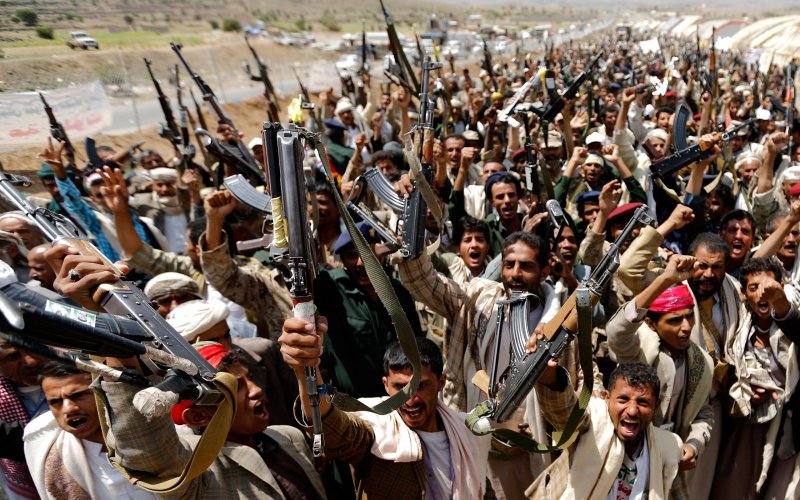 Oil surged today as Saudi Arabia bombed sites in Yemen as Yemen erupted in civil war. And of course countries are lined up to support various factions and needless to say Iran is in the mix. The stock market continued its downward move with the DJIA and SPX breaking key trendlines.  I go into this analysis in tonight's video.
Exhausted
The Nasdaq dropped very quickly over the last few days after closing an exhaustion gap that I mentioned on a previous video. It now rests at a rising trendline from the October low.  Things can turn around very quickly.
I came across an interesting article on Bloomberg yesterday titled "U.S. Stocks Can't Get Rally Going with Longest Drought Since '94." Now how's that for a title? The market has been choppy lately.
Shanghai Composite
Speaking of records, the Shanghai Composite Index (SSEC) is still on fire although the moves aren't as strong as they were in late November-early December. Last Tuesday the Shanghai Composite broke its longest consecutive winning streak in 23 years, 10 up days in a row. Now the November-December was very good also, up 11 out of 12 days.
In tonight's video I look at the market action of the last two days. I also check in on the German DAX, Russia, India and China's Shanghai Composite Index.
Stocks in focus tonight are Best Buy (BBY), Caterpillar (CAT), Chicago Bridge& Iron (CBI), Celgene (CELG) and YY.
Click Here to Subscribe and Gain Access
Share This: