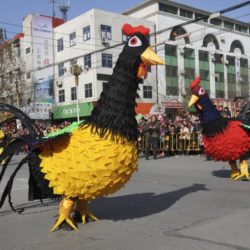 Happy Chinese New Year! Today is the first day of the Chinese New Year and it's the year of the Rooster. This celebration actually started on Friday, New Year's Eve and goes on for a couple of weeks. It is also called the Spring Festival.  I talk about this more in a previous post.
The stock markets in China were closed on Friday and won't open again until next Friday. The Hong Kong Stock Exchange is closed on Monday and Tuesday.
China Tensions
It's widely known that President Trump has been talking about trade with China and about China's currency.  As a result there's a little bit of tension in the air.  China's economy grew by 6.7% in 2016 the slowest pace since 1990.  So the economy has been weakening yet if you believe the number it is still a very strong performance for the 2nd largest economy in the world.
So China doesn't need or want a trade war. And of course trade wars and protectionism haunt back to issues faced in the Great Depression.  That is why China's President, Xi Jinping, spoke at the World Economic Forum in Davos, Switzerland on January 17.
This was the first time a Chinese head of state has attended the forum. That alone tells me that China is deeply concerned about keeping the flow of global trade going. It also makes me wonder what is really happening with their economy.
Shipping
As the China economy has slowed, the flow of raw materials around the globe has also slowed.  That can be reflected by the Baltic Dry Index that I've discussed several times before. Here is the latest chart of that index.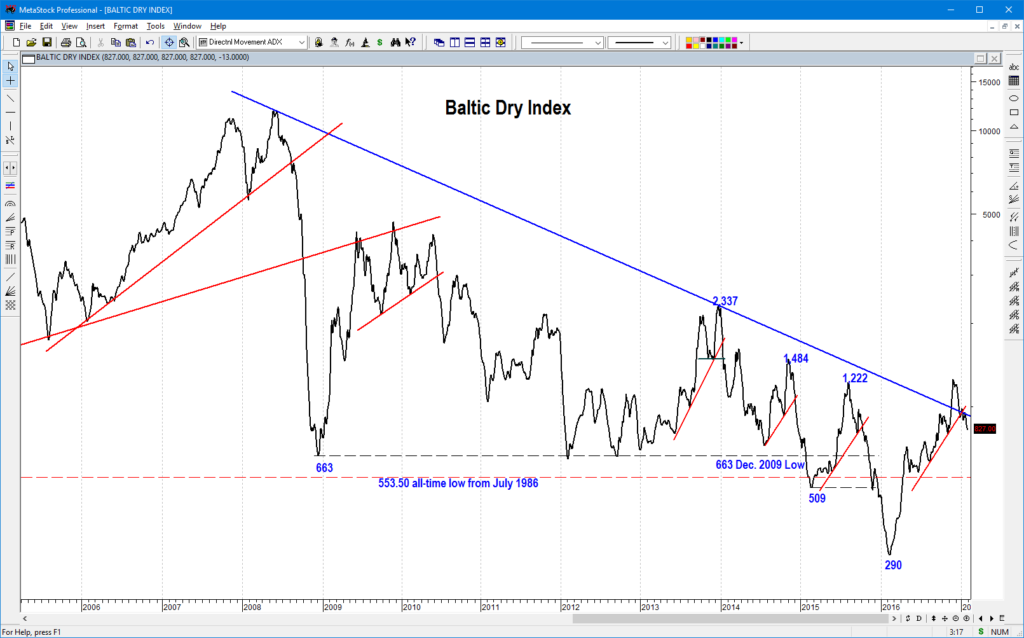 Another interesting fact about China is that 7 of the top 10 container ports in the world are located in China.  If you extend that to the top 25, China has 10, the United States has 3…Los Angeles #18, Long Beach #20 and New York/New Jersey #24.  This is all based on 2014 data.
So China wants to keep their machine running. How this all plays out in 2017 will be very interesting and will impact all of us. So will China crow about a rebound in their economy this year or get plucked by rising protectionism.  Right now I believe their stock markets reflect an economy that continues to struggle.
In today's video I look at the S&P 500 ETF (SPY) and then look at the China stock markets and the top 3 most actively traded China ADRs: Alibaba (BABA) 11.7 million shares (50 day average), JD.com (JD) 9.0 million and VipShop (VIPS) 6.3 million.