IBM [12/15,8:25am]
IBM is looking like it is getting ready to break down. Watching price closely here. The big gap up on October 18 was closed less than a month later. 
Devon Energy (DVN) [12/14, 8:00am]
Devon Energy looks like it wants to push higher here. Potential swing move and break of 3 Fan Line setup. 
Netflix (NFLX) [12/13. 8:20am]
Netflix is testing an uptrend line. After breaking down below $190, this is a real test of the uptrend this stock has been in for 18 months.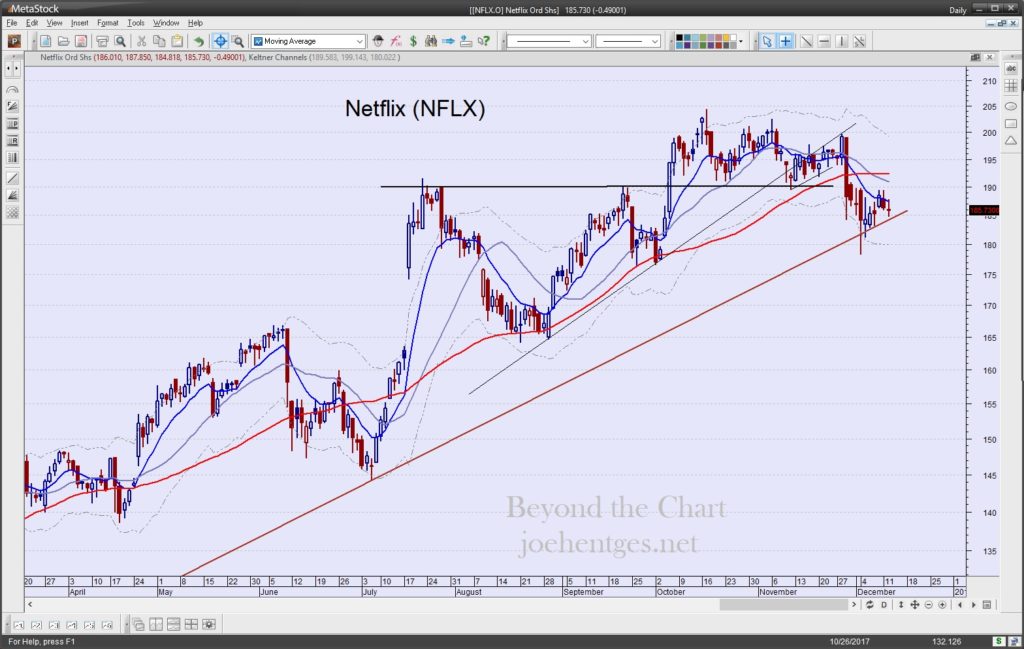 Tesla Motors (TSLA) [12/12, 8:25am]
Tesla made a nice move up yesterday and I think there is a good chance that the corrective wave (4) is over and wave (5) up has begun. If that is the case then this stock will soon be well above $400.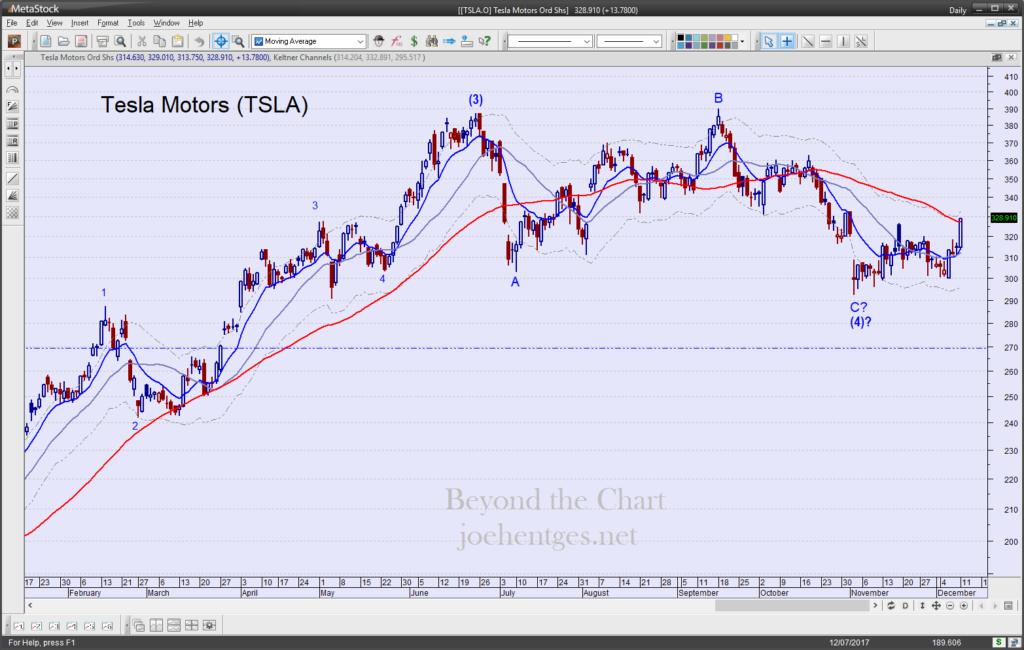 Gold ETF (GLD) [12/7, 8:00am]
Gold is acting very weak. It broke a 12 month trendline 2 days ago and dropped out of sideways consolidation at the same time.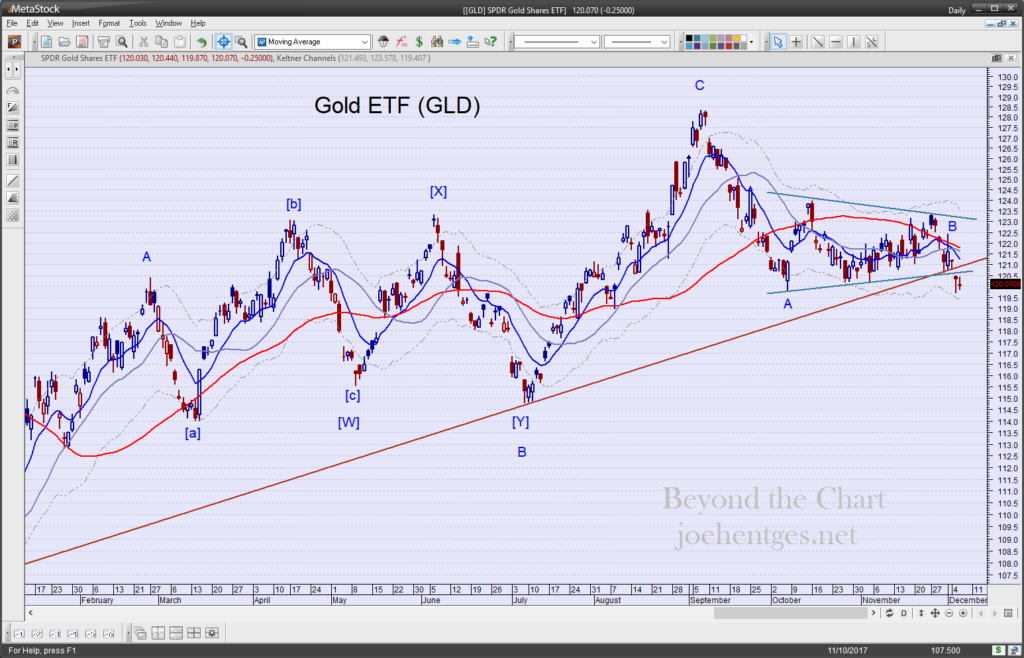 Hong Kong's Hang Seng Index (.HSI) [12/6, 8:00am]
The Hang Seng Index was down 2% in Wednesday trading. Folks trading or investing in the China Large Cap ETF (FXI) need to be aware as FXI is highly correlated to the Hang Seng. In pre-market trading FXI is down 2.5% this morning.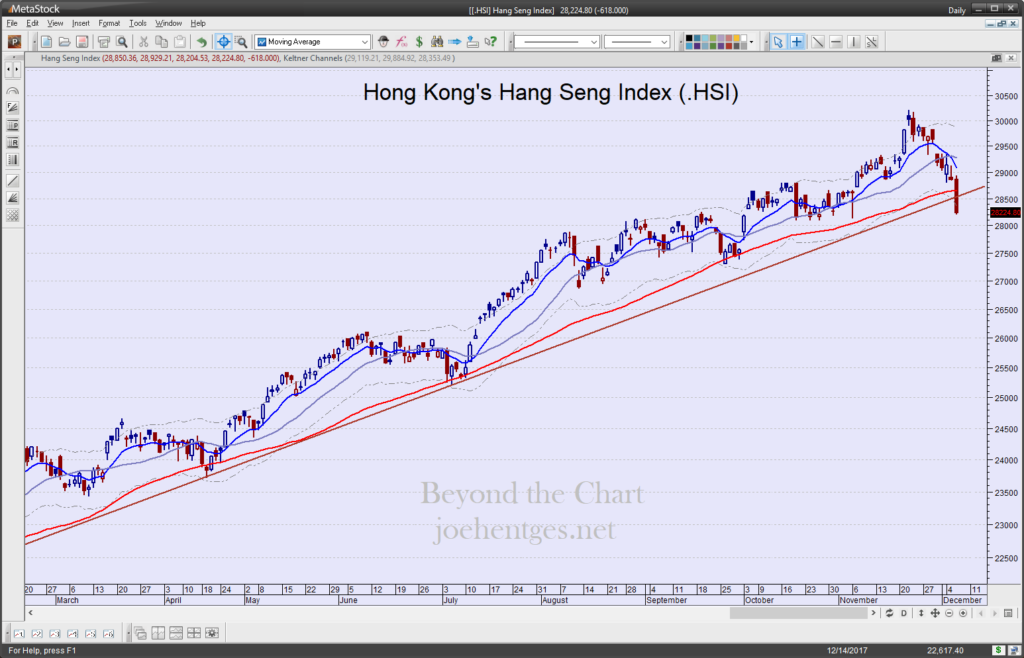 Alibaba (BABA) [12/5,8:20am]
Look at the chart from November 29 below, when I said it was acting weak. Now look at this chart. Money is flowing out of FANG and FANG+ stocks. Alibaba is down over 3 pts in the pre-market. Gap close at 160.36.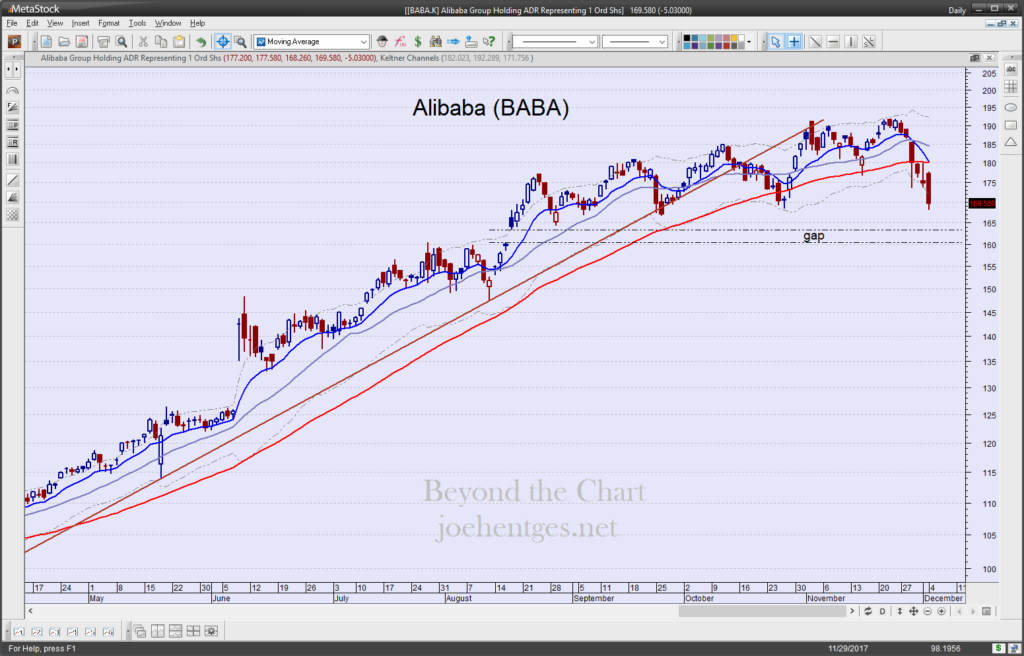 Chipotle Mexican Grill (CMG) [11/30, 10:55am]
Nice break of 6 month downtrend line. There is a gap that will be filled at 118.25. Stock could be trying to put in a bottom but has some work to do. Company is looking for a new CEO.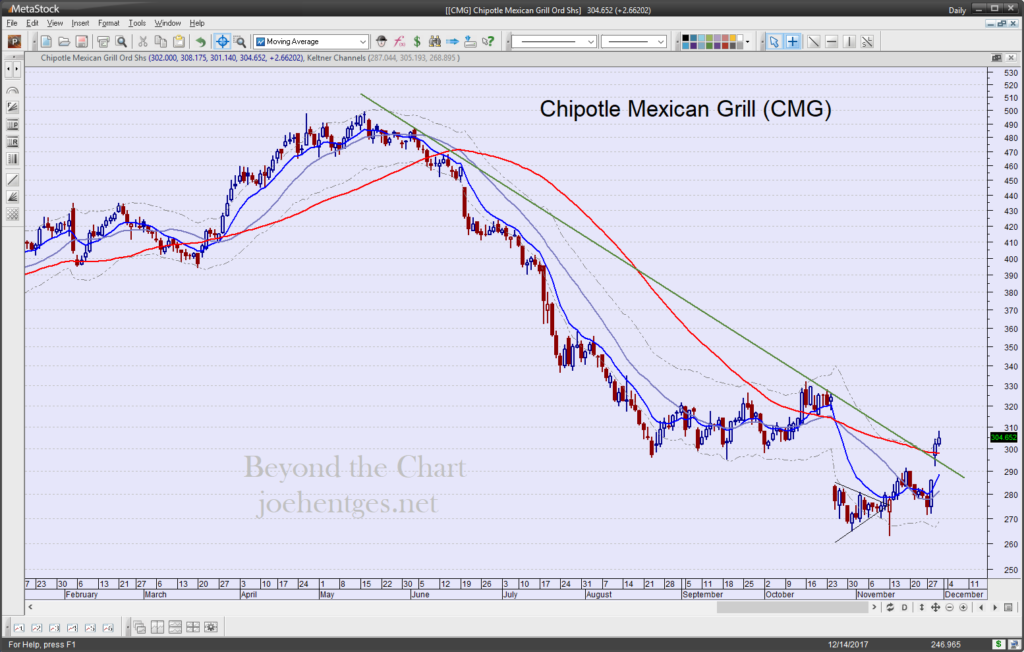 Alibaba (BABA) [11/29, 8:00am]
Alibaba was also down yesterday in a strong market.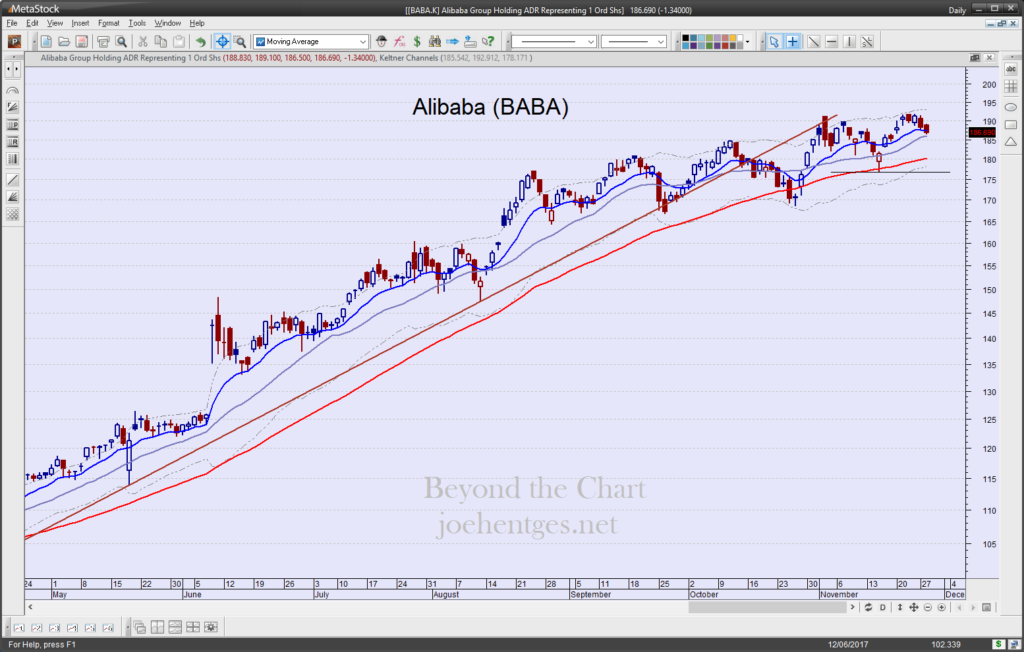 Apple (AAPL) [11/29, 8:00am]
Apple struggled yesterday in a market that was up strong. Watching this closely.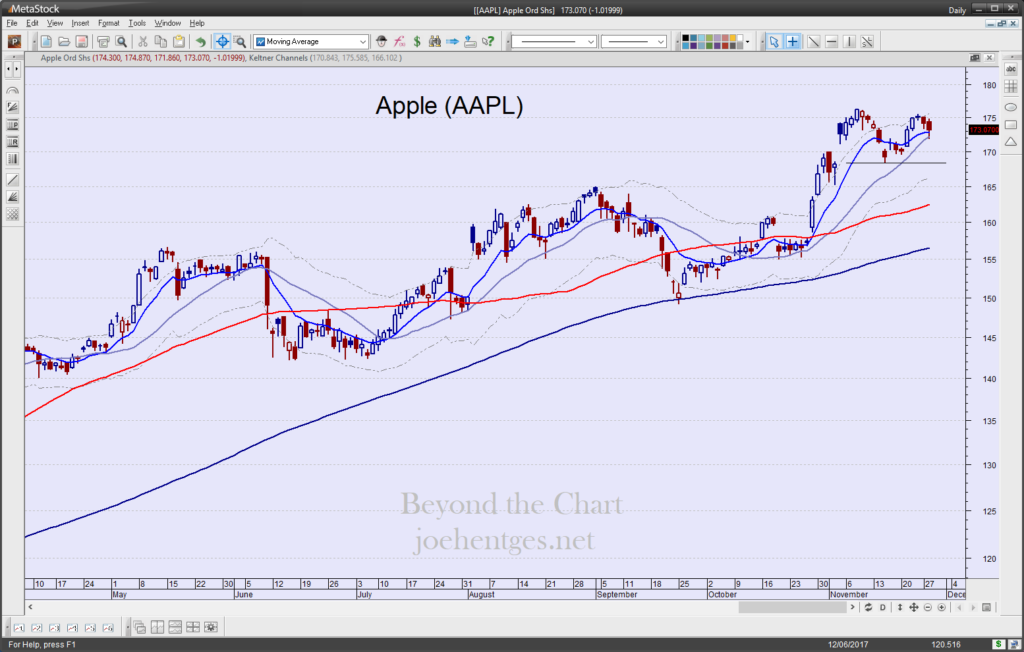 Hang Seng Index (HSI) [11/22, 8:50am]
Hong Kong's Hang Seng Index is at 10 year highs but when viewed on the weekly chart it is approaching the top of an eight year channel. FXI is closely tied to the Hang Seng, so if you are in that ETF, be on guard.