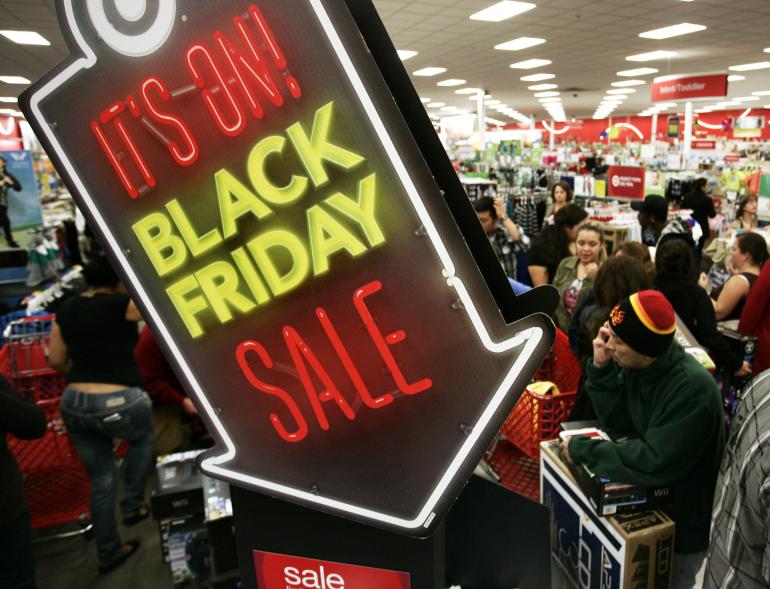 This evening we review the market action for the day.  We also take a look at Apple and Amazon in honor of Black Friday and Cyber Monday.
Black Friday
All the retailers are poised and ready and starting even earlier this year on Thanksgiving evening. Apple has had a good two day run and Amazon has really been pushing also with more all time highs.   Apple actually closed at its highest level since January 2, 2013.
There is a little more coming in both of these but Amazon is topping and Apple is topping in an intermediate rally of an overall bear move.  In the video I call this a declining wedge, but in reality it is a "rising wedge", which is bearish, which means prices will eventually break down out of this wedge and decline.
Turkey Day
Well you knew it was holiday time when the volume was the slowest since August 26.  So everyone here in the states is gearing up for Thanksgiving.  We will be having dinner at my daughter's home with her in-laws, should be fun.  Dinner, then Dallas Cowboys football game, then dessert at half-time…I'm getting hungry already.
And then the day after Thanksgiving…
Now I have to go to work.  Boxes come out of the attic and I have to assemble the tree (artificial but beautiful/pain in the &**%) decorate and put up lights on the outside of the house.  Ok, I could probably do this in my sleep, but these are great traditions for us and I love it.  And on top of that, we are actually getting cold weather to put us in the mood.
So, I would like to wish everyone a very Happy Thanksgiving holiday! We all have a lot to be thankful for.  Drop me a note and share your Thanksgiving traditions.  On to the video…